ADVISORY:

The Funny Jokes, Quotes, And Sayings On This Website Contain Anti-Depressive Material
Funny Jokes Of The Day, #1


One Stooge or Three?


Funny Jokes Of The Day, #2

Walter and Daisy

Every summer Walter and his wife Daisy liked to go to the state fair. And every summer, Walter would tell Daisy how much he wanted to take a biplane ride. But Daisy would always say, "I know Walter, but it costs forty bucks. And forty bucks is forty bucks."
Finally one summer at the fair, Walter said, "Daisy, I'm getting old, I'm almost 80. If I don't get to ride in this biplane now, I might not get another chance."
And Daisy replied, "I know Walter, but it costs forty bucks. And forty bucks is forty bucks."
The biplane pilot happened to overhear them and said, "You know what, Ma'am, I can tell how much your husband wants to go up in the plane, so I'll make you a proposition. I'll give you both a ride. If you can both stay quiet the whole time, the ride is free. But if you make even one sound, the ride is forty bucks apiece."
Walter and Daisy agreed and up they went. The pilot knew he could get these old folks shrieking with a few maneuvers, so he tried a few steep dives and climbs. But the old folks were amazingly quiet. So he went into some loop de loops, some barrel rolls, and everything else he could think of to get them screaming, but to no avail. They were completely silent.
Finally as they landed and taxied, he turned his head and said, "Great job. I'm impressed. I did every trick I could to make you scream, but I never heard a peep. The ride's on me today."
Walter replied, "You know, I almost said something when Daisy fell out, but forty bucks is forty bucks."
---
Funny Saying Of The Day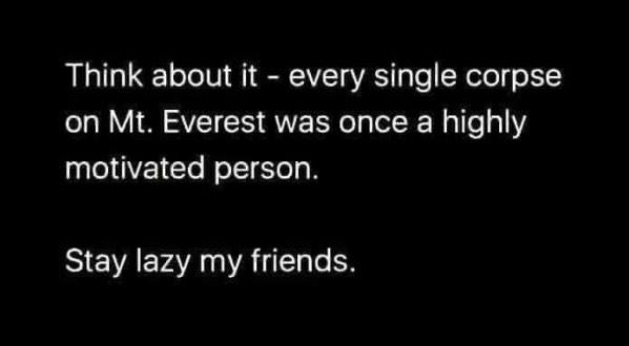 ---

Jokes Of The Day, #3

Auctioneering

After 20 minutes of intense bidding at the auction, the winning bid of $200 was accepted for the beautiful South American parrot.
When the winning bidder went to pick up her prize bird, she asked, "Do you know if this parrot talks?"
"Does he talk?" exclaimed the auctioneer. "Who do you think was bidding against you?"
---

Funny Comeback Of The Day
Hall of Fame baseball pitcher and noted hypochondriac Jim Palmer, when asked how long one of his injuries would keep him out:
"Two weeks, maybe three. You never know with psychosomatic injuries."
Funny Quote Of The Day
"If you find yourself in a hole, the first thing to do is stop diggin'."
- Will Rogers
Funny One-Liner Joke Of The Day
"Draw a crazy picture, write a nutty poem,
Sing a mumble-gumble song, whistle through your comb,
Do a loony-goony dance 'cross the kitchen floor
Put something silly in the world that ain't been there before."
-Shel Silverstein
Funny Jokes Of The Day #4:



Once You Try Yak, You'll Never Go Back!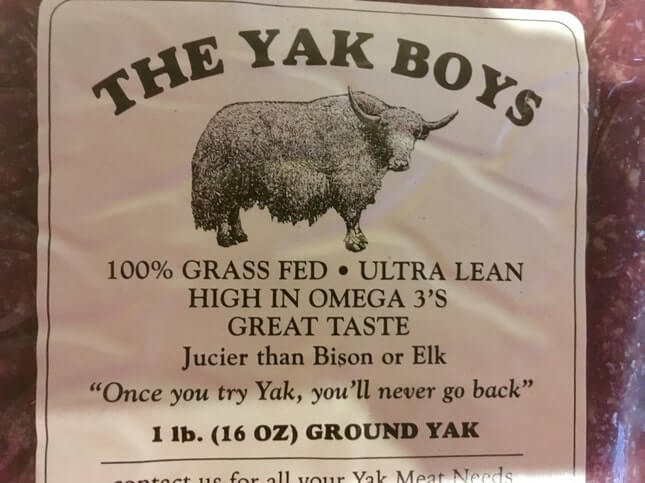 Congratulations!
You've stumbled into the most comical collection of funny jokes, funny quotes, and funny sayings on the planet. Think of it as your Gateway to Big Fun.
No need to slog through dozens of joke sites. The best are right here, whenever you need a hit of humor.
WARNING:  The jokes, quotes and sayings on this website exceed humor safety standards and could cause you to squirt latte out your nose.

Click the menu buttons at top for all the categories of jokes, funny quotes, and funny sayings.

OR - for a list of every page, alphabetized by subject, visit the Sitemap.
Feel free to Share,Tweet, Like, or Comment on this page with the easy buttons below and at left.

---

ADVERTISING ON JOKEQUOTE
For single or multi-page sponsorships,
Contact me here
---