ADVISORY:

The Funny Jokes, Quotes, And Sayings On This Website Contain Anti-Depressive Material
Funny Jokes Of The Day, #1


TCM Outdoes Itself

---

Funny Jokes Of The Day, #2

County Courtroom


One day, a few hours apart, two rural county judges each got arrested for drunk driving just outside of town. Since waiting for a visiting judge would have taken weeks, they agreed to try each other's cases.

Judge #1 called the first trial to order as the 2nd judge sat at the defendants table. The defendant admitted his guilt and asked the court for mercy. Judge #1 gave him a suspended sentence and a $5.00 fine.

Then the two judges switched places, and Judge #2 called the second trial to order. Judge #1 admitted his guilt and asked the court for mercy.

Judge #2 then sentenced the first Judge to 30 days in jail and a $500 fine.

Judge #1 couldn't believe it. "How could you throw the book at me after I let you off?" he asked.

Judge #2 replied, "We have to crack down on all this drunk driving. This is the 2nd case we've had in here this morning!"
---
Funny Saying Of The Day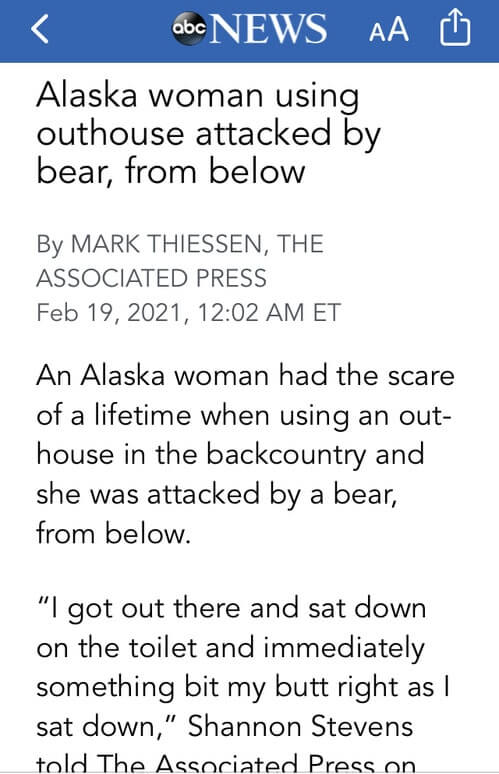 ---

Jokes Of The Day, #3

Fishing Trip

Angus and Robbie went fishing in the Scottish highlands and got caught in a
downpour. They just barely made it to a nearby farm and asked the lovely lady owner if they could dry off and sleep in the barn.
They promised her they'd be gone by dawn if the storm let up.
She was fine with that, so the lads found the hayloft and settled down for the night. By morning the storm had vanished and their clothes were dry. So they hiked back to the fishing stream and had a glorious day of catching trout.

About a year later, Angus received a surprise registered letter from that lovely farm woman's lawyer. Angus immediately called Robbie and asked, "Hey, do you remember that attractive widow who let us sleep in her barn on our fishing trip last year?"
Oh yeah, sure," said Robbie.
"Well by any chance did you wake up in the middle of the night, go up to the house and pay her a visit?"
"Aye," said Robbie, a bit embarrassed. "I can't lie. I did that."
"And Robbie, did you also give her my name and address instead of your own name?"
There was a long, embarrassed silence, and then Robbie blurted, "Yeah, okay, I admit it. I did that too. I'm sorry, Angus. But why do you ask? Am I in trouble?"
"No, no. She just died and left me everything."


---

Funny Comeback Of The Day
The not-very-talkative President Calvin Coolidge, known as "Silent Cal," was challenged by a lady at a dinner party, who said, "I made a bet with a fellow that I could get you to say more than 3 words."
Coolidge famously replied, "You lose."
Funny Quote Of The Day
My wife disagrees with me about everything. Right now she's thinking, "No I don't."
- David Sipress (in a cartoon)

Funny One-Liner Joke Of The Day
I'm looking for someone who will love me for who I think I am.
- Tim Lachowski
Funny Jokes Of The Day #4:



Not-So-Dandy Candy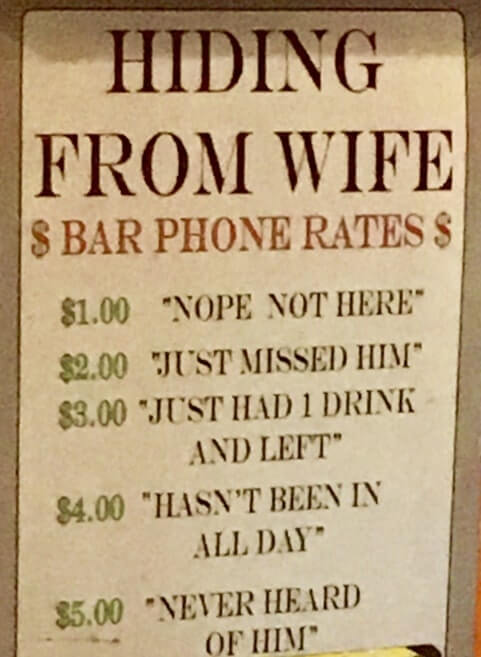 Congratulations!
You've stumbled into the most comical collection of funny jokes, funny quotes, and funny sayings on the planet. Think of it as your Gateway to Big Fun.
No need to slog through dozens of joke sites. The best are right here, whenever you need a hit of humor.
WARNING:  The jokes, quotes and sayings on this website exceed humor safety standards and could cause you to squirt latte out your nose.

Click the menu buttons at top for all the categories of jokes, funny quotes, and funny sayings.

OR - for a list of every page, alphabetized by subject, visit the Sitemap.
Feel free to Share,Tweet, Like, or Comment on this page with the easy buttons below and at left.

---

ADVERTISING ON JOKEQUOTE
For single or multi-page sponsorships,
Contact me here
---