EDITOR'S NOTE: We have discontinued this product. You're welcome to enjoy the videos, but they are no longer for sale. Thanks!


CUSTOMIZED Funny BIRTHDAY VIDEOS

CUSTOMIZED Funny
BIRTHDAY VIDEOS
Be the biggest hit at the party. Rule Facebook and Instagram.
These customized funny birthday videos are the coolest gift ever,
and will make you look like a creative comic genius.
Also excellent for:




Retirement - Anniversaries - Reunions - Graduations



Valentines Day - Mothers Day - Fathers Day - Christmas
Wedding Rehearsal Dinners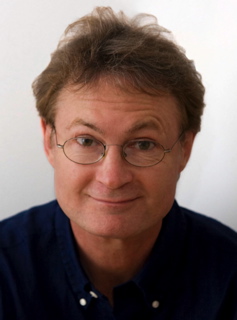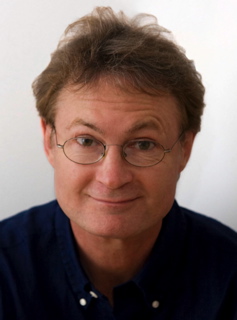 Hi, I'm Greg Tamblyn, Head Lafologist at JokeQuote. Thanks for checking out our Customized Videos for Birthdays, Retirement and more. We think these unique, memorable, and affordable "Hollywood Movie Trailers" are the coolest gift ideas we've seen in a long time.
And a gift I'll bet nobody you know has thought of.
Watch These Three Samples
Then I'll show you:
How easy it is to customize them
All the ways you can have fun with them
TIP: Toggle the full screen button in the lower right-hand corner of the video player for better viewing. And don't forget to turn up your speakers!

STYLE #1 - SPACE SAGA - Time :51 - $72 (Regularly $129)
This 1st video is our Space Saga template. It's our shortest. This sample is a retirement video, but like all our styles, this one can be customized for any birthday or special occasion, can say anything you like, and works equally well for males and females.

Buy SPACE SAGA now for only $72
Guaranteed ready in 3-5 days, looking flawless!
More About This Video:
I did this video for a friend when he retired. He loves jokes, so I pretty much gave him a roasting. He thinks it's hilarious, and "premieres" his movie trailer for every person who stops by. (Probably about a hundred people now.) I've never seen him get such a kick out of anything.
To customize it, you'll upload a photo of your birthday (or other special day) person, and change (or keep) any lines of copy. The super-cool music and special effects will stay the same.
I used some of the great birthday and retirement one-liners here at JokeQuote, and it was a cinch. The whole thing took maybe 20 minutes.

YES - you can customize these videos in 20 to 30 minutes - OR - you can have a party and stretch this out for a whole evening, because it's really fun. See what clever, personalized lines your friends can come up with.
And only here at JokeQuote, you save 50% off the retail price:
Buy SPACE SAGA now for only $72
(Or click here for more info about how it works)
---
STYLE #2 - RED CARPET - 1:01 - $72 (Regularly $129)
Here's our 2nd unique style. It's slightly longer. It also has a dramatic Movie Trailer look, music, special effects, and works beautifully for either gender.

Buy RED CARPET now for only $72
Guaranteed ready in 3-5 days, looking flawless, working perfectly.
More About This Video:
I loved making this. Even though Heidi looks great, I know women can be a little sensitive about their age. So I wanted to make her feel special and still get some giggles.

She's a minister at a church full of people who love to laugh. So my plan is to have them spring it on her during the Sunday morning church announcements. I know there's gonna be some cheering, especially when "5 Perfect 10's" flashes on the screen!

You get a big discount on this one too, exclusively here at JokeQuote:
Buy RED CARPET now for only $72
(Or click here for more info about how it works)
---

STYLE #3 - HOLLYWOOD EPIC - 1:43 - $77 (regularly $129)
Our 3rd style is our longest. It's quite dramatic, and has space for 5 photos and even more clever lines. And like our other templates, you can use it for both guys and gals, and for ANY age.

Buy HOLLYWOOD EPIC now for only $77
Guaranteed ready in 3-5 days, looking flawless, working perfectly.
More About This Video:
Cool, huh? That's actually my brother in the video. I sprung it on him at his party and he laughed so hard he nearly choked on his beverage. Everybody else loved it so much we watched it half a dozen times.
I pulled the photos off his Facebook page. I used funny birthday sayings and one-liners from here at JokeQuote. All it took was about half an hour.
Like our other two styles, it can say anything you like, and include your favorite photos. The music, special effects, and timing stay the same. That's why it's called a template.

And that's how we can offer such a great price. Normally these customized funny birthday videos sell for $129 and up. But you can get one now - only here at JokeQuote - for a 40% discount:
Buy HOLLYWOOD EPIC now for only $77
(Or click here for more info about how it works)



Here's Why These Custom Funny Birthday Videos




Make Such Fantastic Gifts:
Each one is unique. There will be nothing else like it.

You can customize and personalize it to say anything you like.

You can make it as funny or as heartfelt as you want.

You can use as many of our

funny wishes and one-liners

as you like.




You can include your favorite photo(s) of your birthday person.

Your birthday person gets an expensive looking movie trailer all about him or her!

It'll be a complete surprise.

It's something you've personally created.

It looks like you spent hundreds of dollars.
And that's not all...
You can surprise them with it at a party, on Facebook, Instgram, Youtube, Twitter, and lots of other places.

Post it online for friends and family who can't be there in person.

Everyone gets to enjoy it, not just the recipient.
You own it, so you (and your recipient) can each keep it forever, and show it to family and friends for years.

Burn it on a DVD if you like. Make as many copies as you want.

It can be from one person or a group.

It can be for one person or a group (weddings, anniversaries, family reunions, conferences, product launches, etc.).


It's fast. You'll have your completed video in 3 to 5 days.

Its easy and fun to make. You'll have a blast.

And To Make It Even Easier,
We've Already Helped You Write It!

We've collected dozens of the funniest one-liners for birthdays, retirement, and other important occasions on a special page. Add your own inside info about your birthday person to make it even more personal.

Feel free to use any of the one-liners in the videos above, if you like. It's even okay if you copy them word for word.




It's Easy To Customize Your Video
Click the Buy Now button of your favorite style. Use your credit card or Paypal.

Click the "Complete Purchase" button to see your confirmation and receipt.


Follow the link to our Thanks and Welcome page. You'll see your chosen funny movie trailer style. Watch it as much as you like.



Click

"

Customize

"



A template form will open. You'll see lines of copy from a version of that movie trailer already there. You can keep, change, replace, rearrange, or rewrite any line. Take all the time you like. Use your own personal inside info, or use any of our special funny birthday material

.

Upload your photo(s).

Submit your completed template. You'll get a confirmation email that your Customized Funny Birthday Video is in the works. In 3 to 5 days (or even sooner) your completed video will arrive in your inbox.

You even get one free revision.




Start sharing with your family and friends!



It's that simple.

OUR VIDEO PARTNER AND GUARANTEE

Our video partner is Chris Willow at Killer Sales Videos. Chris leads a team of successful professional video makers with many years of expertise.
Chris personally oversees the customization of every JokeQuote.com birthday and special day video.
I guarantee your Customized Funny Birthday Video will look like you expect it to (like the samples above), and that it will play beautifully in Quicktime, Windows Media, Youtube, even your mobile phone (assuming you have the bandwidth).
We'll deliver your video in 3-5 days. (Occasionally sooner)
Your video will look spectacular and play flawlessly. (High-quality mp4 format)
We do not keep your credit card information on file.
We do not keep your photos and script. We delete them after your video is delivered and you are completely satisfied.

We'll also send you a personal thank you email with links, so you can go back to your template at any time. You can keep that email as your receipt.
You're going to love making your customized funny birthday video, and everybody is going to go gaga over your creative brilliance.
They'll think you spent a thousand bucks!
But don't take my word for it - read what our customers are saying:


CUSTOMER REVIEWS
"Best gift I've ever given. Truly."

"Well, it turned out to be QUITE the hit!  It was very easy to make - and it was a BLAST thinking about what "lines" I could create. I actually pictured it as a "sales" video for John, and then thought of how I could "sell" him while I was creating the lines.
I put it on a DVD, and at his birthday party I said, "I have a surprise for you!" We went into the living room and all the guests at the party watched it with us. Everyone laughed out loud; his family was in from England and thought it was hysterical - everyone wanted to know how I did it, so I told them about your site.
Mom says John has watched it a few other times since then, and we'll probably get a replay during Thanksgiving & Christmas, too - to show it off to everyone else in the family!
My experience has been fantastic, and the Birthday Man LOVED IT! Best gift I've ever given.  Truly.  :-)"
- Reagan Ladd, Texas
"Everyone asked 'How I did it?'"

"The funny birthday video was received exceedingly well and everyone asked 'how I did it?'
It was particularly popular with my wife who loves it.
I introduced it by stating that I found it difficult to speak my feelings out
loud, so I thought I would ... write it down.

[Then I turned on the laptop, projector, screen etc.]

I was very happy with your service and intend to use it again; perhaps other templates for other events.
Thank you very much. Excellent service; easy to use, great communication and speed of turnover, etc!!!
Thrilled that I found it."

- Dr. Kal F, Australia
We are looking forward to the "premiere!"
"I just wanted to say what a blast we had putting together the sayings/content in the video for our co-worker, Michael. We are looking forward to the "premiere!" We will definitely help you promote things by posting video on social media. I only wish I had found your site sooner!"
- Kathryn H, Illinois

"Everyone LOVES the video!"

"I have made my first video and oh my goodness, it's GREAT! The big reveal was on Sunday and he was sooooo surprised! Everyone LOVES the video!
This is so much fun! I can't wait to get started on the other funny birthday videos! You guys do an awesome job making it all look so good.
Love your site! Thank you so much!"
- Diana W, Canada
"We had a fantastic time!"
"Thanks for the suggestion to get together with friends and family to customize the funny birthday video for Harold. We had a fantastic time! Then we had an even better time showing it to Harold. He laughed so hard he almost threw up. But he's better now."
- Jeff T, New York
Questions?
Thanks for considering our Customized Funny Birthday Videos.
Here at JokeQuote, we're on a mission to find fun, clever ways to make people feel special. We're committed to excellent customer service.
Feel free to contact me with any questions here.
Enjoy!
- Greg Tamblyn (Head Lafologist at JokeQuote.)