Comedy Songs For Smart People




Comedy Songs For Smart People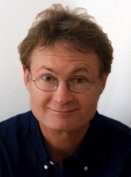 The 10 comedy songs on this page are all audience favorites, including some award-winners. They've been purchased over 70,000 times. Help yourself to these samples.
Then check out the special offer to download 'em. It's a crazy offer. I haven't seen anything this low since my grades in college.
1.  The Top 10 Whiny Victim Love Songs

Many "love songs" are actually about relationships so dysfunctional they qualify as taking hostages. Let us relegate them to their rightful place in the world of entertainment: Material For Comedy!


2.  Common Side Effects Include

You've probably never thought about relationships this way before.
And after hearing this you'll never think of 'em the same way again.
("Best Comedy Song" - Just Plain Folks Music Awards - out of 140,000 songs.)


3.  Self-Employment Made Harder By Difficult Boss

Sometimes your most difficult employer or employee is not even another person.


4.  I'd Like To Be The Man My Dog Thinks I Am
Do you think it's possible to have a stress-free relationship? This comedy song will show you how.


5.  Proctor and Johnson's Pills

The scary thing is they actually have these pills in Japan.
SPECIAL OFFER for JOKEQUOTE READERS ONLY:

Buy 5 songs - get 5 more as my gift.

Here's an offer so good you'll think I've been smoking medicinal plants:

Buy these first five songs ($4.99), and I'll GIVE YOU five more. (Listen below.) You get ten of my all-time most popular, most requested comedy songs for the price of only five.

If you're bad at math, that comes out to half price.
For almost a full hour of musical amusement.
The songs come in super-high-quality mp3 format, and will play on any Mac, PC, tablet, or smartphone that isn't a complete dinosaur.

Just click the Buy Now button to get all ten songs FAST - in less than 2 minutes.
You can safely use your Paypal account or credit card. (Your credit card info is NOT saved, ever.)

BUY NOW
VIEW CART



Get Five More Comedy Songs - Free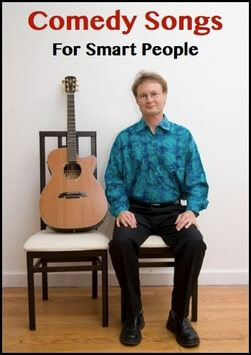 Here's your bonus: five more audience favorites. Play them during drive time. While you're working out or cleaning up. Or any time you wanna take a break from the news.
Play 'em for your book club, yoga class, staff retreat, family dinner, budget meeting, or therapy group. Anywhere you want to lighten up and inject a big hit of humor.

And if you have kids or teenagers, many of these songs will induce spasms of giggling. Your kids will see you at a whole new level of cool.



6.  Passing Trains
Boy meets girl, they fall in love, and....well, you've probably had this happen.


7.  RailRoad Bill

Some songs take on a life of their own, and you have no idea where they're going.


8.  The Great Liver Standoff
Kids, parents, and food. The perfect recipe for a showdown.


9.  Analog Brain In A Digital World

Are you like me? Do you ever feel overwhelmed by technology?


10.  My Life Is A Beer Commercial

Don't you love how advertisers always have our best interests at heart?

SPECIAL OFFER for JOKEQUOTE READERS ONLY:
Buy 5 songs - get 5 more as my gift!


BUY NOW
VIEW CART
The Good News

Downloading these comedy songs is safe, simple, and FAST! You can do it in less time than it takes to sing the short version of "Louie Louie." In just two minutes or less.
They come in high-quality mp3 format and will play on any standard computer, tablet, smartphone, or ipod. 
Use your Paypal account or credit card. (Your card info is NEVER saved or kept on file.)
All songs performed by Greg Tamblyn, Head Lafologist at JokeQuote.
Multiple awards won for writing and performing.
© 2016 All rights reserved.
LISTENER REVIEWS

"If these were the songs people were singing, we'd be wetting ourselves from laughter.... Love the songs - keep it up!"
- Patch Adams, MD
The combination of penetrating wit, shrewd insight, deftness with words, amiable stage presence, and dry delivery makes this the funniest, most laugh out loud musical humor I've heard. Packed with 'Let me just play you this one song' tracks.
- John Conquest, 3rd Coast Music
Tamblyn's timing would be the envy of many a standup comedian. He has a knack for a well-turned phrase or a sly and painful pun, and isn't afraid to show off an optimism rare in observational humor. 
- Sarah Meador, Rambles.net
"If you have a weak bladder, beware. These are funny enough to cause accidental leakage, even in men and pre-menopausal women. Avoid drinking liquid while listening, because they can make you laugh so hard that you snort it out your nose. Don't say you weren't warned."
- Jana Stanfield
"These songs honest-to-god made me laugh out loud while driving on the freeway at dangerous speeds.They are hazardous to pomp, ceremony and all manner of jargon and psychocrap. Love em."
- Sam Keen, author of Fire in the Belly
"No Contest! This is the cleverest musical take on modern life. Your cheeks will hurt from laughter as your heart fills with empathy."
- Yoga Journal
"If music is the universal language and laughter is the best medicine, then these songs have a license to heal anywhere in the world."
- Topeka Capitol-Journal
"Hilarious. I feel like I'm listening to a real friend who understands so much of what I experience, need, think, hope -- like you've seen into my soul and my refrigerator. Thanks."
- Katherine Kerr, The Creative Explosion
"I've been thinking about your magic - the way you give each person a tiny little crowbar to help crack a little more tartar off his or her heart. OK, it's a slightly repulsive analogy, but if you were a dentist it might really speak to you."
- Laurel Sanford
I just spent an hour listening - loved it all.
- Phil Harris
You helped me help myself laugh though another day. I'm on a road trip from coast to coast and you'll be helping us with that too. Happy Trails.
- Jeff Clithero
Just wanted to tell you how much I love your songs, your voice and of course your incredible humor... hope I get to see you in person some day...
- Francine Jarry, Montreal, CA
Greg, I just love your songs! The lyrics are so intellectual and clever, I feel smart because I understand them!
- Wendy Stevens
My husband and I both laughed and laughed some more. Best wishes on your journey of infecting people with joy!
- Devra Thomas
Incredible lyrics and Greg's voice is amazing... clear and so diverse! Highly recommended!
- Dianne C Perkins
You helped me outta the hellish hole I was digging. Thank you so much for your wonderful music n' songs that have helped me laugh all day.
- Peggy Davis
Comment ~ Share ~ Like ~ Tweet ~ Follow
Submit your own Joke in the Comment Box

JokeQuote LAFology!
 Get the funniest new jokes & quotes every month!
Go back from "Comedy Songs" to the Home Page: "Funny Jokes, Funny Quotes, Funny Sayings"